Carolina Military Academy

In Memory
Richard W. Bordeaux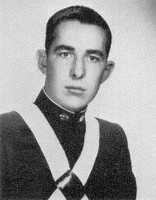 Richard Bordeau
January 1945 - April 2011
CMA Cadet Senior Class of 1964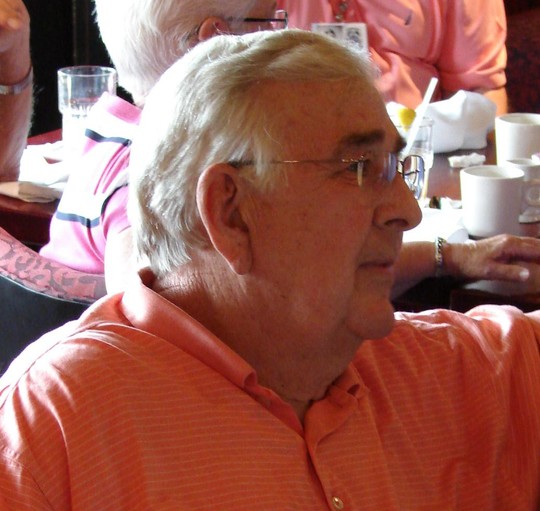 Richard Wales Bordeaux of Deep River Community died Saturday morning (April 9, 2011) at his home. Funeral services will be held at 3:00 pm Monday at Flat Springs Baptist Church. Burial will follow at the Broadway Town Cemetery,
Mr. Bordeaux was born in Harnett Co., son of the late Vaden W, Bordeaux and Ethel H. Bordeaux- He was also preceded in death by his brothers. Wilton Bordeaux, Donald Bordeaux, and Karl Bordeaux: sister Charlotte Bordeaux. He attended Flat Springs Baptist Church and was a 1964 graduate of Carolina Military Academy in Maxton, NC, Mr. Bordeaux was an Electrical Contractor for 39 years with Bryant Electrical Coin Greensboro and recently retired due to declining health.
Richard's greatest love in his life was spending time with his family, and his grandchildren were the light of his life.
Mr. Bordeaux is survived by his loving and devoted wife of 44 years. Anna Rhea Kelly Bordeaux: son Steven R. Bordeaux and friend, Lisa Stephens; daughter, Joy B. Gamer and husband Anthony: five grandchildren, Megan E Bordeaux, Lauren L. Bordeaux, Alexandria "Lexi" B. Bordeaux, Kristen E. Gamer, and Carson P. Gamer; brother, Joe Bordeaux and wife. Agnes; sister in law. Evelyn Bordeaux.several nieces and nephews and his devoted dog, Darbee.
Memorial contributions can be made to Liberty Home Care & Hospice, 1005 Carthage St., Sanford, NC' 27330: Flat Springs Baptist Church, 4148 Deep River Rd., Sanford, NC 27330: Carolina Animal Rescue & Adoption. 42 Deep River Rd., Sanford. NC 27330: or to the Chanty of One's Choice.