Carolina Military Academy

In Memory
Cloyd Mitchell (Skip) Johns - Class Of 1969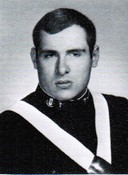 Cloyd Mitchell (Skip) Johns
CMA Cadet 1968-1969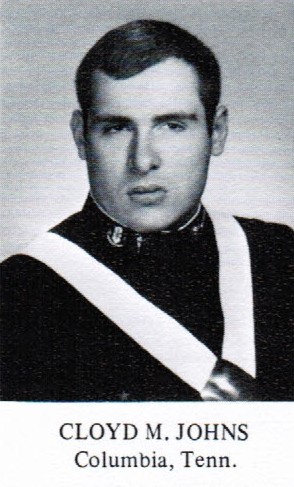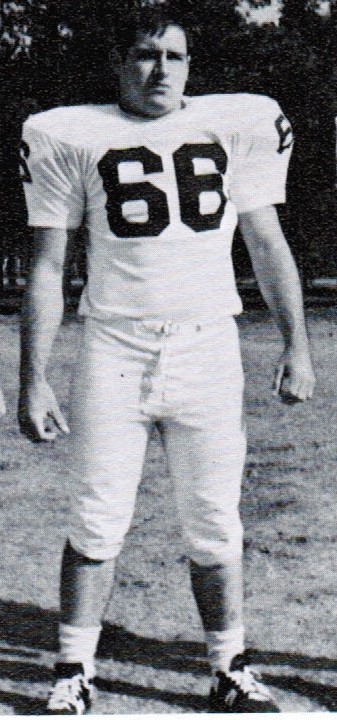 C.M. 'Skip' Johns dies at 58
From The Richmond Times Dispatch

Published: February 02, 2009
C. Mitchell "Skip" Johns once said that the most rewarding aspect of his professional life was encouraging dreams.
As head strength coach for all the athletic teams and history-of-American-film teacher at Trinity Episcopal School, "he had that ability to look for and find ability [in his students]," said Thomas G. Aycock, Trinity's headmaster.
"When he could get one-on-one with the kids, he really knew how to motivate them. He was one of those people who had such a big heart. And the kids knew he was genuine and really loved them and wanted the best for them."
After recuperating from a heart attack in 2008, Mr. Johns returned to school to find that students had covered an entire wall of the student commons with a sign proclaiming "Welcome back, Coach Johns."
This year, there would be no sign. Last week at a special assembly, students learned that their 58-year-old mentor had died Monday at his Richmond home. He had another heart attack.
Many former students from Trinity and from Collegiate School, where he also had coached, returned from college to attend a funeral service for the writer, poet and former athlete held Saturday at Lewis Ginter Botanical Garden.
Another service will be held after school Tuesday at 3 p.m. in the Trinity gym.
At Saturday's service, students stood for an hour to give testimonials and then said in unison the quote "Goodnight, sweet prince" from Shakespeare's "Hamlet," said his sister, Sharon Glassmeyer of Nashville, Tenn.
If he was good at growing dreams, perhaps it was because he had lived his own.
A late bloomer at football, the Columbia, Tenn., native attended Carolina Military Academy after high school specifically to hone his gridiron skills.
After attending the University of Richmond for two years, he earned a bachelor's degree at Carson-Newman College in Tennessee, where he made extra money coaching classmates through term papers and was a first-team Division II All-American fullback during his junior and senior years. He was named Most Valuable Player in the National Small College Championship Game his sophomore and junior years.
He also was a three-time Southeastern AAU Powerlift weightlifting champion in the 242-pound collegiate division.
Drafted in 1975 by the Miami Dolphins of the National Football League and the British Columbia Lions of the Canadian Football League, he played running back on special teams for the Dolphins, the New England Patriots and the Detroit Lions. He later started in the backfield for the Jacksonville Sharks in the World Football League.
However, in January 1980, at 27, he enlisted in the Army because, as he said later in a Collegiate School interview, "I felt sort of useless. I'd been thinking about the sacrifices that other generations had made. I'd been an NFL player, but I felt I hadn't really accomplished anything. I needed the challenge. I wanted to accomplish something before I was 30."
Sent to Beirut, Lebanon, for 13 months, he went from tanks to collecting military intelligence in a landscape of volatility. In 1983, his unit returned from a mission to learn that hundreds of sleeping Marines had died during a terrorist attack on their barracks.
After returning home, he worked at the Beaumont Learning Center for juveniles and spent 2½ years as strength and conditioning coach at the University of Richmond before serving 16 years in a similar position at Collegiate School.
"He got more enjoyment from seeing students succeed than he did from seeing himself succeed," Glassmeyer said.