Carolina Military Academy

In Memory
Capt. Clyde Parrish - Class Of 1968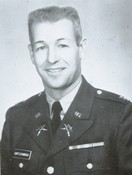 Carolina Military Academy Faculty

Coach Parrish was born April 1, 1928, in Scotland County, son of the late Spurgeon Parrish and Mamie P. Meares.
A graduate of Laurinburg High School, he attended Wake Forest University on a football scholarship where he played in the first Gator Bowl in 1945.He entered the U.S. Navy and then graduated at Presbyterian College in Clinton, S.C.

His first coaching position was at Langley Bath Clearwater High School in South Carolina.From there, he coached at Wendell High, Guilford College and Carolina Military Academy, then returned to Laurinburg High School.He was the last coach for Laurinburg High and the first coach for Scotland High School.After a brief separation from coaching, he returned to McColl High School and then to Red Springs before retiring.

During his coaching career, he won two state championships in baseball and one state championship in football.He coached three present NCAA Division I coaches: Richard Skyes, golf coach and assistant athletic director at N.C. State University; Kelvin Sampson, head basketball coach at the University of Oklahoma; and David Odom, head basketball coach at Wake Forest University.

During his playing career, he played professional baseball and American Legion Baseball.He is in the North Carolina and South Carolina Coaches Hall of Fame.He was a many-time winner of Coach of the Year in football and baseball and a member of Fellowship of Christian Athletes and the North Carolina Coaches Association.He was a member of Stewartsville Baptist Church and,

Clyde Parrish died December 6, 2000 after a battle with cancer.

He is survived by: his wife of 49 years, Eleanor Britt Parrish of the home; one daughter, Margaret Parrish Ledford, and husband, Randy, of Hope Mills; two sons, Britt Parrish, and wife, Sue Ellen, of Laurinburg and Kevin Parrish, and wife, Dawn, of Laurinburg; three sisters, Marie P. Caulder of Wilmington, Shirley P. Cumbee of Winnabow and Pauline P. Dunbar of Lumberton; one step-brother, Ronnie Meares of Lumberton; eight grandchildren: Bryan, Bradley and Bryce Ledford of Hope Mills, Brandon and Blake Parrish of Laurinburg, Richard and Brittany Parrish of Laurinburg and Trey Hague of Laurinburg.
Eleanor Britt Parrish Died July 13, 2003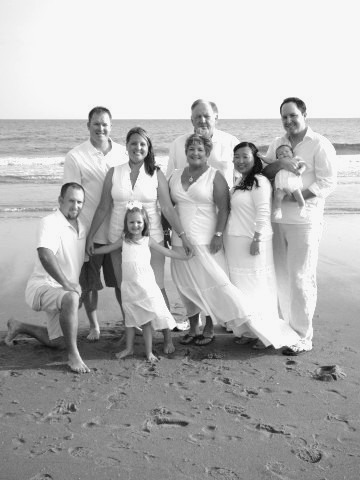 Clyde Parrish's daughter Margaret Parrish Ledford with her family.
Front Row: son Bryce, granddaughter Kaylee (4)
Next row, Melissa (daughter-in-law), Margaret (daughter of Clyde and Eleanor), Patty (daughter-in-law)
Back row: son Bradley, husband Randy , son Bryan, and grandson Cruz (2 months Old)