Carolina Military Academy

In Memory
Don Creed - Class Of 1963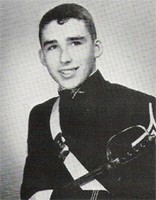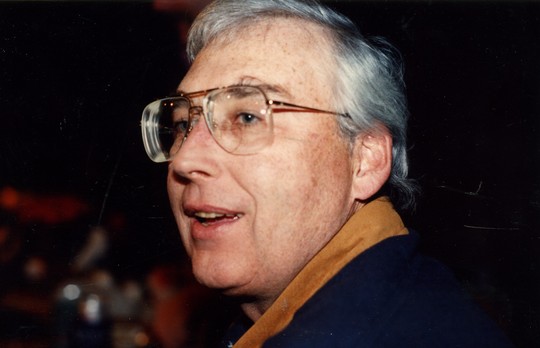 Don Creed Graduated From CMA in 1963
First Lieutenant, B Company
Laurinburg NC
Football
Varsity Letter Club
Day Student
Obituary As It Appeared In The Laurinburg Exchange Newspaper
Dr. Don Wendell Creed

Dr. Don Wendell Creed, 64, of Elizabethtown passed away on Sept. 21, 2009 surrounded by his family. Dr. Creed was a family physician who served the people of southeastern North Carolina for more than 30 years. A devoted husband, father, grandfather and physician, Dr. Creed will be long remembered for his dedication to his family, friends and patients. Dr. Creed was loved, respected and admired by all who had the privilege of knowing him.
Dr. Creed was born July 26, 1945 in Scotland County to the late Dr. George Otis and Mrs. Jacquelyne Daniels Creed. He had two brothers, the late George Otis Creed, Jr. and the late Sandy James Creed. Dr. Creed grew up in Scotland County where his father was also a family physician. Dr. Creed was a 1963 graduate of Carolina Military Academy in Maxton. He earned his Bachelor of Science degree from Pembroke State University in 1967 and then went on to Clemson University where he earned his Masters of Science degree. In 1975 he graduated from the Medical University of South Carolina in Charleston, South Carolina and did his residency in Greenville, South Carolina. After passing both his North Carolina and South Carolina State Medical Boards in 1976, he settled in Elizabethtown where he opened his family medicine practice in 1976. His career as a family physician spanned more than three decades before his retirement in 2007.
Dr. Creed was a true sportsman and spent his life practicing wildlife conservation and management. He was an avid hunter and fisherman. He loved sharing his respect for the outdoors and love of wildlife with his family and friends. His love of wildlife extended into the treatment and rehabilitation of wildlife. He saved numerous lives of animals over the years and it was not unusual for Dr. Creed to raise from infancy deer, raccoons, possum and beaver, among others. He also loved operating his tractors, backhoe and equipment on his property. Later in his life Dr. Creed enjoyed studying and discussing Civil War history and artifacts.
Dr. Creed is survived by his wife of 42 years, Donna Stephens Creed of Elizabethtown; a son, Don W. "Skipper" Creed, Jr. and his wife Laura and their children, Ben and Sam of Southern Pines; two daughters, Jacquelyne G. "Gigi" Creed-Enloe and her husband Mark and their children, Tucker, Gianna and Jonsie of Elizabethtown, and Penelope V. "Penny" Creed and her son, Creed of Southern Pines.
The family requests, in lieu of flowers, that consideration be given to donations to the N.C. Wildlife Endowment Fund, 1710 Mail Service Center, Raleigh, NC 27699-1710 and Autism Speaks, 5455 Wilshire Blvd., Suite 2250, Los Angeles, CA 90036.
Visitation will be at Bladen-Gaskins Funeral Home, Elizabethtown on Wednesday, Sept. 23, 2009 from 6-8 p.m. A memorial service will be held on Thursday, Sept. 24, 2009 at 2 p.m. at Bladen-Gaskins Funeral Home, Elizabethtown with interment immediately following at Hillside Cemetery, Laurinburg.
A few reflections of Don Creed....

Don and I were good friends at Laurinburg High together. Then each of us went to different boarding schools. We were united when we both enrolled at CMA. It was 1962, its first year of operation. Along with Don's brother, Sandy, we were the only three day students.

After graduation, our paths took different directions. Unlike me, Don never went to Laurinburg High reunions. When I helped organize the first CMA reunion, Don and Donna attended. And as long as his health allowed, Don was at all the CMA reunions.

As is the case with truly good friends, time and distance had done nothing to make our friendship less dear. Don was fun, genuine, humble, and loyal to his family, friends, and patients. You could talk with him for hours and nothing he would say or infer would have you believe he was a highly educated physician.

A school -like society was a whole- reflects people of all caliber. Some are quite worthy, some very unworthy, with most of us somewhere in between. All that knew him would agree: Don Creed was top drawer.


Frank Lea Class of 1964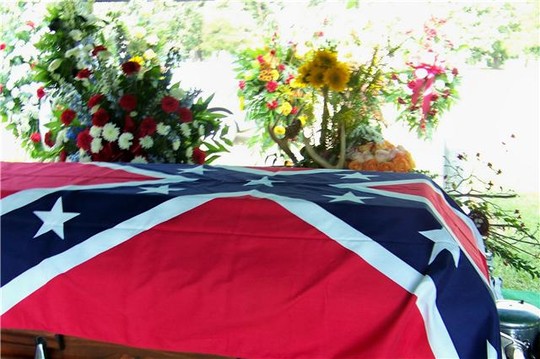 Don Creed's casket with the Confederate battle flag at Hillside Cemetery, Laurinburg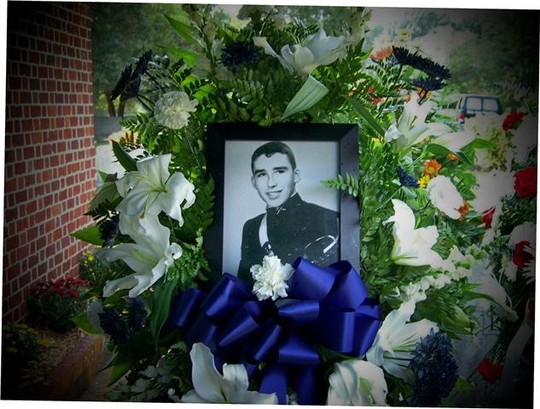 The floral arrangement sent by Cadets Shark Roberts and Frank Lea. Done in CMA colors, the picture is Don's senior photo enlarged.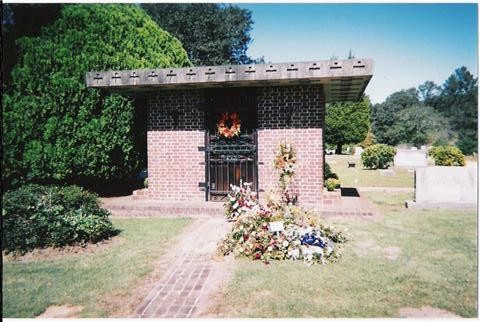 The grave site of Don in front of the Creed Mausoleum. The mausoleum holds the remains of Don's parents, Dr. and Mrs. George Creed, his brother Skipper, who died in a auto crash in 1959, and his brother Sandy. Don was the last surviving child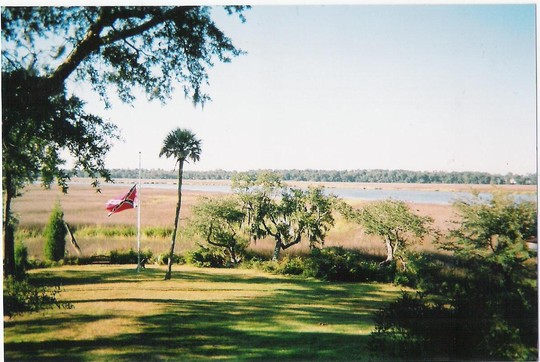 In tribute to his fellow classmate, Shark Roberts lowered his battle flag to half staff at his home on the Ashley River near Charleston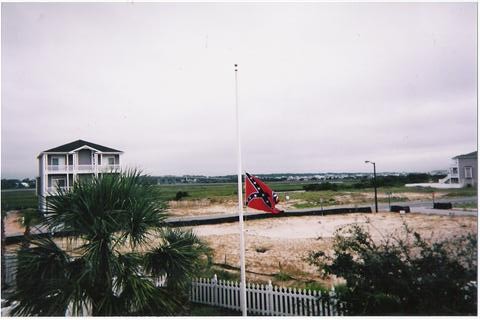 Frank Lea flies his battle flag at half mast in Don's honor at his Ocean Isle Beach, NC, vacation house.