Carolina Military Academy

In Memory
George A. Blalock - Class Of 1963 VIEW PROFILE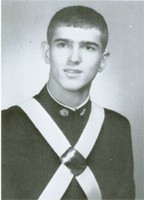 George A. Blalock, Sr.
CMA Class of 1963/1964
Dunn, NC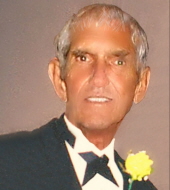 George Alfred Blalock, Sr, 69, of Mobile, AL, formerly of Dunn, NC, passed away at his home early Sunday morning, September 11, 2016, following a brief illness. George, the son of the late George Franklin Blalock and Mary Louise Ward Blalock, was born in the Dunn Hospital, December 29, 1946. George is the grandson of the late James Lemuel Ward and Pearl Louise Harris Ward and James Alfred Blalock and Eleese Pope Blalock of Dunn. George was also preceded in death by a brother, Fletcher Franklin Blalock.
George grew up in Dunn and graduated from Dunn High School in 1964. George lettered in football, serving as a Tri-Captain of the DHS Greenwave Football Team his senior year. Additionally, George attended Carolina Military Academy on a football scholarship, where he played on three traveling squads — JV, Varsity, and Post-Graduate and serving as captain of the CMA Football Team.
As a child, George was baptized and confirmed in Divine Street United Methodist Church in Dunn and remained a member through out his life. He is a charter member of DHS Friends, the alumni association of the former Dunn High School, as well as, a member of the Carolina Military Academy Alumni Association.
George served in the United States Naval Reserves stationed on the carrier USS Intrepid in the Bay of Fundy of North America between the Canadian Provinces of New Brunswick and Nova Scotia. George is also a four-year veteran of the United States Air Force, serving in Vietnam and Thailand during the Vietnam War.After being honorably discharged from the Air Force at Brookley AFB, Mobile, AL, George married the former Betty Jo McKinnell of Mobile and worked with his father-in-law on the Mckinnell family farms, as well as, working over 30 years in construction, primarily throughout the Southwestern and Southeastern United States.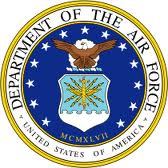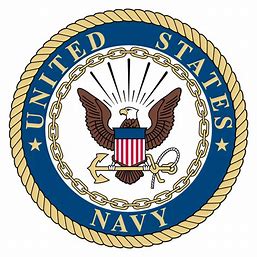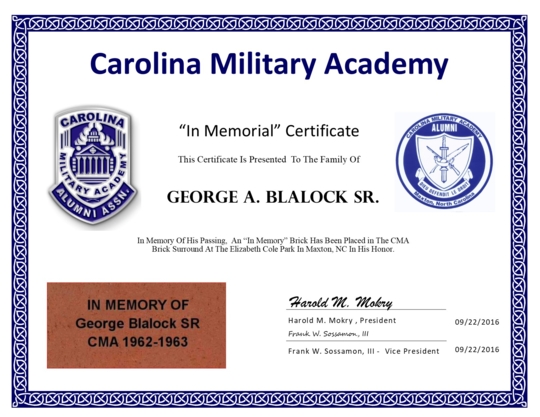 Click here to see George A.'s last Profile entry.