Carolina Military Academy

Tribute To Major Stone
The statement below was issued shortly after Major Stone's death, it was forwarded to me by Lee Johnson who found it in some of his mothers items. It looks like it had a 2nd page but it was not forwarded with this statement. RJ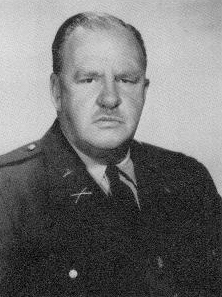 CMA Pays Tribute To Major Stone
The following statement about the late Major Joseph W. Stone has been issued by Carolina Military Academy. It reflects the high regard and respect for him, both as a man and as a teacher, by faculty and students at the Maxton Institution.
"Funeral services for Major Joseph W. Stone of the Carolina Military Academy faculty were held in Greenlawn Memorial Park in Portsmouth, Virginia on Friday afternoon at 3:00 p.m. Members of the Cadet Corps accompanied by Lieutenant Fred Ferguson, Captain Alvin Rose and Lieutenant Lloyd Gunter attended the service."
"Major Stone was born on October 6, 1901 in Rustburg, Virginia but he lived most of his younger life in Portsmouth. He received a B.A. Degree from Lynchburg College, Lynchburg, Va. And did graduate study in Elizabethan Drama and Novel at Oxford University, England and the University of Virginia, Charlottesville. Major Stone served as principal of several high schools in Virginia, however, most of his career was spent as an instructor in private schools. During the past thirty years, Major Stone was associated with Fork Union, Randolph Macon, Augusta, Riverside, Boystown and St. James School. Major Stone joined the CMA faculty when the school opened two years ago and was head of the Department of English and the instructor in Latin. He was the founder of the POSTILLION (CMA yearbook), advisor to the GUIDON staff (CMA newspaper) and had recently formed a forensic club. He was also a member of the Battalion Board."
"Affectionately called "Major", he was not only a man of profound intelligence but also a man of compassion and understanding for his fellow man.